Terri's Picks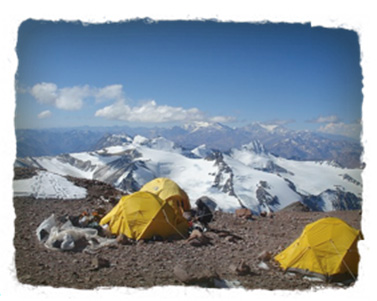 Despite my effervescent lifestyle, reading is one of my favorite pastimes. In addition to devoting some time each day at home to read, when I'm not actually moving on a climbing or racing adventure I seek out quiet spots to devour a few good books. I view the time required to get to a far off place as valuable reading time and as a result have become adept at finding some great nooks and crannies around the world to curl up and read.
Thus far, I prefer a real live book over anything digital and gravitate predominantly toward non-fiction. With a spare moment back home you'll find me at my local book shop in the travel and travel writing, biography or sports sections, though I do regularly shop online for used books. I like to extend my recycling tendencies into my book collection. I dream of having my own library where I can sit among great thoughts and just—ingest more thoughts. In the meantime I'll continue to work on expanding my own publications while I offer you a selection of my favorite reads.
Some of the below were read more recently while some quite a while back. They are in no particular order and it doesn't 'mean' anything if there is no comment under the book title. I could easily add many more to this list. If you want a particular recommendation let me know!
Explorers of the Infinite
Maria Coffey
She nails something I've pondered often and have been interviewed about—that perhaps physical duress really is a foothold to much higher places in our mind and beyond. A compelling writer who always redirects the light onto the world of extreme sports and mountaineering. Also recommend: Where the Mountain Casts its Shadow.
The Places in Between
Rory Stewart
Powerful in its simplistic prose via an unprecedented, complex 'adventure'. Stewart has also written The Prince of Marshes and I would love to see him write much more when he slows down his political life.
The Universe in a Single Atom
His Holiness the Dalai Lama
I've read quite a number of books by H.H. and this one seems to exemplify his brilliance and foresight while examining the Buddhist view on religion and science. I recommend anything written by His Holiness but if you read nothing else by him, read this one.
Dark Star Safari
Paul Theroux
I'll read anything P. Theroux has his name on (and have!) but this pick is particularly honest and poignantly dark. A heartfelt examination of a brutally complex part of our world. Others I recommend: Fresh Air Fiend, Mosquito Coast (brilliantly crafted), The Elephanta Suite, Riding the Iron Rooster.
Big Sur and the Oranges of Hieronymus Bosch
Henry Miller
One of my favorite all time authors, I'll ALSO read anything Henry Miller has his name on (and have!). Big Sur is sensually intriguing while satisfying the high intellect. Stunning. Others I recommend: Henry Miller on Writing, Plexus, Stand Still Like the Hummingbird.
On the Ridge Between Life and Death
David Roberts
Roberts is one of the most eloquent climbing writers on the planet (and I've read a lot). This book elevates the intellectual depth and honesty of his continued examination of the sport. Others I recommend: Moments of Doubt, The Mountain of My Fear.
The Big Open
Rick Ridgeway
I want to hike across a country with this guy (and actually told him that when I met him)! The adventure: as epic as they come and for a formidable cause. Others I recommend: Below Another Sky, The Last Step, The Shadow of Kilimanjaro.
The Beckoning Silence
Joe Simpson
Simpson is also at the top of the 'best climbing authors' list. He has a profound knack for helping the reader feel that you are there. His writing gets better with each publication. Others I recommend: Storms of Silence, Touching the Void, Dark Shadows Falling, This Game of Ghosts.
Atlas Shrugged
Ayn Rand
Though a controversial individualist, Rand's brilliance can not be denied. 10 hats off to this amazing woman for the unwavering courage she exudes in her writing. Others I recommend:  The Fountainhead, We the Living.
A New Earth
Eckhart Tolle
Like many great seekers, Tolle's strength lies in his humility combined with a steadfast means to mindful clarity. If you are looking the 'whys' and the 'who am I's' in life. Look no further. Also recommend: The Power of Now
Enduring Patagonia
Greg Crouch
The raw truth from inside Patagonia's and a climber's souls. I'd love to see Greg do more writing.
Under the Banner of Heaven
Jon Krakauer
Impressive piece of intricate investigative journalism housed in Krakauer's solid story crafting skills. Others I recommend: Into the Wild
Beyond the Mountain
Steve House
A refreshing gift that Steve wrote something so compelling and riveting. Huge success for a first publication from this phenomenal climber.
Reconciliation: Islam, Democracy, and the West
Benazir Bhutto
A testament to the severe tragedy of this great woman's death.
Behavioral Expressions and Biosocial Bases of Sensation Seeking
Marvin Zuckerman
I devoured this while writing my masters thesis on risk taking. If the topic highly grabs you go for it, but be warned it reads like a text book.
Deep Survival: Who Lives, Who Dies and Why
Laurence Gonzales
In fascinating story form Gonzales explains the who's and why's of survival like no other. Refreshing after all the academic speak stuff I've read on the topic.
Coronation Everest
Jan Morris
Witty, intellect-catching prose wrapped into a significant historical story. One of the most fitting book titles I've encountered. Super fun read.
Deep Survival: Who Lives, Who Does and Why
The Kite Runner
Khaled Hosseini
The movie isn't even in the same zip code of how fluid and devastating the book plays out. Have tissue available. Also recommend: A Thousand Splendid Suns
The Alphabet from A to Y with Bonus Letter Z
Steve Martin and Roz Chast
Every square millimeter of this book is good fun! I bought 15 copies as Christmas gifts for my ADULT friends!
John Muir: Apostle of Nature
Thurman Wilkins
If you can get past the deadpan writing style (Thurman wouldn't be my first pick of an author to have a glass of wine and chat with), you'll enjoy the story of a legend who defines the term "ahead of his time". Muir is my hero.
Mother Teresa: Come Be my Light
Mother Teresa and Brian Kolodiejchuk
If sharing these writings with the world was in part to help us dip into the vortex of this woman's limitless faith—it did the job excruciatingly well. Highest regard to the Missionaries of Charity for their continued work.
Stones into Schools
Greg Mortenson
An important piece in helping us understand the complexities of the Muslim culture in the middle east. Despite the controversy surrounding his non-profit, I will continue to hope that the benefits generated from his work will live on. Also recommend: Three Cups of Tea
The Unheard
Josh Swiller
Within a memorable story, Josh gives us valuable insight into the life of a deaf person. Compelling and fresh from start to finish.
Thinking Body, Dancing Mind
Jerry Lynch
Camp 4
Steve Roper
Let my People go Surfing
Yvon Chouinard
Sacred Hoops
Phil Jackson
Man's Search for Meaning
Viktor Frankl
The Catcher in the Rye
J.D. Salinger
Jonathan Livingston Seagull
Richard Bach
Invisible Man
Ralph Ellison