Retreat Center Location
Mindful Running: Trail Running, Meditation and Yoga Retreat
Overview | Retreat Center Info | Instructors | Cost | Registration
Retreat Location: Land of Medicine Buddha (LMB) , Soquel, CA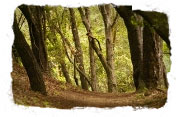 This retreat center was chosen for its relaxing and profoundly peaceful meditation and yoga space, remote trails and stunning property nestled in the coastal redwoods of Northern California. At LMB this unique retreat offers you an opportunity to step out of your busy life and experience a refreshing, and invigorating trail retreat for a great value.  Situated in 108 acres amongst the redwoods in Soquel, California, and adjoining 10,000 acres of state forest, LMB is only a five minute drive from Highway One and downtown Soquel and just fifteen minutes from downtown Santa Cruz. This physical location provides a perfect space for guests to relax, and recover from the strains of life. LMB guest rooms are simple, clean, affordable and all include a private bathroom.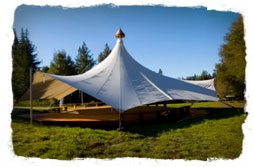 The Food: LMB offers 100% vegetarian cuisine prepared fresh daily by our team of dedicated chefs. In addition, they are committed to right livelihood and sustainability. They care about the environment and your health that is why they now serve:
Organic low fat and whole milk, as well as organic soy milk
Dairy products have NO Bhst (Bovine Growth Hormone) in them.
Eggs are Cage Free and have no antibiotics or growth hormones
The cereal has no preservatives and they feature mostly organic cereals
Most spices are not irradiated
Grains and beans are all organic
They strive to provide seasonally available, organic produce as much as possible
All food is cooked with olive oil, safflower oil and non GMO canola oil
More information on this unique facility
If you prefer to register by mail, print and fill out this Registration Form to send in via snail mail.